20 Free Things to Do in Boston this Summer
in Life
posted

June 2, 2017
We might be a little biased, but we don't think there's anything quite like Boston in the summer. From Fenway to food trucks, and everything in between, there's no shortage of activity—and you don't have to break the bank to experience it.  Check the list below for twenty of our favorite fun—and FREE—things to do in Boston from June to September.
And from all of us at Emerson…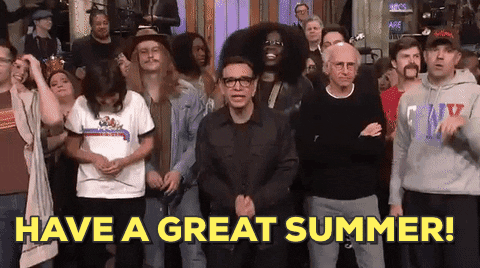 ---
Throughout the summer, the courtyard of the Central Library in Copley Square is "filled with music" for free, one-hour concerts ranging from jazz and classical to world and folk.
On the first weekend in June, more than 50 sites throughout Boston, Cambridge, Somerville, and Brookline will open their doors to the public free of charge for the Common Boston Festival,  a program of the BSA (Boston Society of Architects) Foundation that allows people to "explore their city environment and deepen their knowledge of their community."  Sites include innovative wood shops, rooftop gardens, 300-year-old houses, museums, and more.
At the 39th annual Coolidge Corner Arts Festival, 100 artists and makers will be selling their work alongside food trucks and a live music stage on Babcock Street in Brookline. The festival runs from 11 am to 7 pm and features work in a wide range of media from prints, painting, and photography to ceramics, jewelry, and mixed media.
http://www.instagram.com/p/3psBkkR_SJ/
From noon to 6 pm, Beacon Hill residents will open their private gardens, alleyways, and courtyards to display work from around 100 artists. A variety of styles, media, and subject matter will be tucked throughout the "nooks and crannies" of the North Slope while volunteer musicians play classical, klezmer, and folk music in various gardens throughout the day.
Residents of Boston's North End have held festivals to honor the patron saints of different regions of Italy for more than 90 years. Also called feasts, they take place on summer weekends, spilling out onto the streets with processions, food stands, games, music, and more. This season begins with the Santa Maria Di Anzano procession on the first Sunday in June and ends on September 10 with Santa Rosalia di Palermo.
The Boston Harbor Hotel's 19th Annual Summer in the City Entertainment Series features a rotating schedule of live music, movies, and more. Music plays from 6 to 10 pm on Tuesdays (Pop-Soul), Wednesdays (Rat Pack), and Thursdays (Blues). "Movies by Moonlight" begin at dusk on Fridays and include Casablanca, Captain America, The Notebook, the 2016 version of The Jungle Book, and more.
http://www.instagram.com/p/BTCDnMzlB7W/?taken-by=sailboston
Fifty magnificent tall ships from all over the world will be in Boston for the Rendez-Vous 2017 Tall Ships Regatta. Kicking off with the blessing of sails on Friday and commencing as the tall ships depart on Thursday morning, the weeklong schedule of events includes a Grand Parade of Sail, festivals at the Boston Fish Pier and Charlestown Navy Yard, onboard tours for the public, the Crew and Cadet Soccer Tournament, fireworks, and more.
Starting at Sunset on Fridays from June 23 to August 25, the Hatch Memorial Shell outdoor concert venue on the Esplanade will host free movie screenings. This season's lineup includes Star Wars: Rogue One, Moana, Dr. Strange, and The Secret Life of Pets.
http://www.instagram.com/p/qnJwOMMQ4K/
Roller disco returns to City Hall Plaza for the fourth annual tribute to Boston-born disco legend Donna Summer. "Celebration of Summer IV" will feature a performance by Mary Gaines Bernard, music provided by DJ Roy Barboza, and appearances by O'Mega Red and members of Donna Summer's family. The City of Boston will provide free skate rentals on a first-come, first-serve basis.
This year's Boston GuitarFest is a celebration of Latin-American influence on the classical guitar. Open to guitarists, students, and auditors of all ages and levels, the weekend will feature a variety of programs including lessons, ensembles, workshops, competitions, masterclasses, and concerts for everyone "from high level professional players to aficionados." While the institute classes and competitions require a fee, all but one of the concerts are free and open to the public. The festival will be held at New England Conservatory, 290 Huntington Ave. in Boston.
http://www.instagram.com/p/BHYYcW5gO_D/
This family-friendly event is the largest Fourth of July festival in the country. Celebrate Boston's harbor and history with fireworks, historical reenactments, Harbor Island activities, Freedom Trail walks, scavenger hunts, chocolate tastings, boat tours, live entertainment, and more.
Andy Grammer, Melissa Etheridge, and Hamilton star Leslie Odom, Jr. will join conductor Keith Lockhart and the Boston Pops for a free concert on The Esplanade at 8:30 pm, two nights in a row on Monday and Tuesday. Tuesday's concert will be followed by a fireworks display from 10:30 to 11 pm. Both nights are free, but if you're in it for the music, we recommend going the day before the holiday to beat the crowds!
The ICA is free for all visitors every Thursday from 5 to 9 pm, but starting on July 6, the ICA will also be adding free concerts to the agenda in its annual partnership with Berklee College of Music. Shows begin at 6pm so you can check out the ICA's dynamic exhibitions before enjoying live music from Berklee's finest in the outdoor grandstand.
The 14th annual Chinatown Main Street Festival features lion dance, chinese folk dance, arts and crafts, and food vendors. It runs from 10 am to 6 pm.
Hosted by the City of Boston, this free family-friendly concert series is the longest running outdoor concert series in Boston and takes place at City Hall Plaza, at 7 pm, four Wednesdays in the summer.
July 13: "Beatlejuice: A Tribute to the Beatles"
August 3: Disco party featuring Tavares
August 10: Disco night featuring Stardust
August 24: Harold Melvins' Blue Notes
Beginning July 19, the Commonwealth Shakespeare Company's Free Shakespeare On the Common takes up residence with Romeo & Juliet at the Parkman Bandstand. Performances will be held Tuesdays through Saturdays at 8 pm; Sundays at 7 pm; and there will be one 3 pm matinee performance on Saturday, August 5.
This free, three-day festival will be a zero-waste event held at City Hall Plaza and Faneuil Hall with three live stages of dance and music, along with a showcase of innovation, fashion, vendors, forums, films, cars, fitness classes, art, robots, and more. The festival is organized by the Foundation for a Green Future, Inc. whose goal is to "educate and empower people to create a more sustainable, healthier world."
The 2017 Boston JazzFest "brings the most musically diverse array of jazz artists to Boston's Waterfront" and begins at noon at Boston Maritime Park on the Seaport.
The annual Caribbean Carnival is a showcase of culture and tradition. The parade starts at noon on Saturday, August 26 and will make its way down MLK Boulevard in Roxbury toward the Franklin Park Zoo.
While technically this isn't limited to just the summer, we thought the list wouldn't be complete without it. Now in its 14th season, the SoWa Open Market is open every weekend from April 29 to October 29. Each weekend, over 150 local artists and vendors descend on SoWa (short for South of Washington) in the South End. The event encompasses the SoWa Arts Market, the SoWa Farmers Market, a food truck bazaar, and more. The market is open Saturdays and Sundays from 10 am to 4 pm. ♦
---
Featured Photo: © Sail Boston